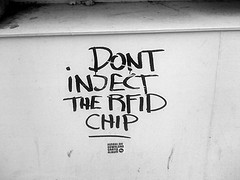 photo
credit:
Mads Boedker
Don't get it twisted. The propaganda, scare tactics and fear mongering going on, in regards to SOPA, are no better than anything that the RIAA or any creative rights organization has done. Much of it is marketing, meant to sway people with convincing language.
There are people with bad agendas on both sides of the table.
I'm not pro-SOPA or anti-SOPA. I'm anti-nonsense propaganda, pro-internet and anti-copyright infringement. When I saw all of the noise, I was thinking I would be anti-SOPA, but when you put those three together, I'm not compatible with (seemingly) most of the anti-SOPA efforts that are going on. I just don't fit in with that crowd.