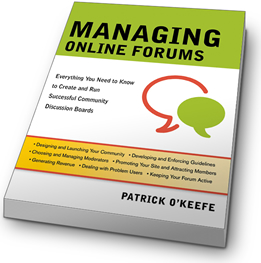 I only have a couple hours left on this day, April 28, but I wanted to write a post to thank everyone for their support of "Managing Online Forums" over the past two years. Today marks two years since it's official publication date.
Thank you to everyone who has mentioned the book line and everyone who has reviewed it. I really appreciate every mention I receive. It's like a special gift every time I get a Google Alert. So, thank you.
It's a wonderful thing to see your knowledge and experience be well received and for it to help others. I care a lot about online community and I hope that comes through whenever I talk about it.
Thank you.