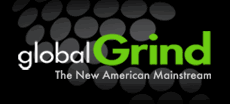 Update: Global Grind has now addressed these concerns. Please read the follow up.
Global Grind is a mix between social news site (like Digg) and blog network. According to the Rush Communications website, they fancy themselves as a sort of curator of information, calling Global Grind "the ultimate source for today's media that matters to the hip-hop community" and "the hotspot linking you to web content that puts you up on things you need to know."
According to CrunchBase, they have received $7.1 million in funding and Russell Simmons serves as the company's chairman. Datwon Thomas, the former editor-in-chief at both King and XXL, is the editor-in-chief and COO.
Unfortunately, Global Grind has adopted a deplorable strategy that includes copying content from other publications in full, submitting said content to Google News and placing links to the original content behind frames.