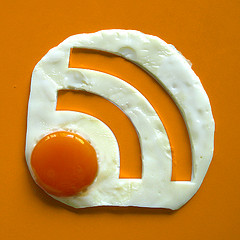 photo
credit:
Open Kitchen España
Thank you for visiting my personal blog. This is a special message for those who subscribe it through RSS.
Until now, I've used a service called FeedBurner to serve my RSS feed. Unfortunately, there have been some ominous signs that the product is not receiving adequate attention, leading to questions about its reliability.
I wanted to address this before it is a real issue and, as such, have moved my RSS feed to another provider. To that end, I would like to ask you to please delete your old subscription and subscribe to my new feed URL, which is at http://feeds.patrickokeefe.com/patrickokeefe.
The good news is that, with this change, I will have increased control over my RSS feed, ensuring that I will not need to ask you to resubscribe again in the future due to issues with a provider like this.
Thank you for understanding and for reading. Like my friend Jared, I do plan to return to my personal blog and I think of things every day that I'd like to share. I look forward to getting back to it.