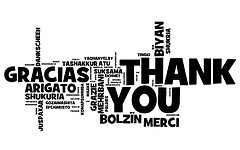 photo
credit:
woodleywonderworks
We're nearing the end of 2010 and so I wanted to take a moment to wish you a happy holiday season and a happy, healthy and successful 2011!
I also wanted to say thank you to everyone who has supported me this year. This includes the people who enjoy my websites, who like my writing and share it with others, who regularly read my sites and those who provide me with encouragement and inspiration. I really appreciate you.
As always, I have a lot of different plans and things I want to accomplish this winter and in the new year. Wish me luck. I wish you the best of luck in accomplishing your objectives.
Thank you.
Sincerely,
Patrick